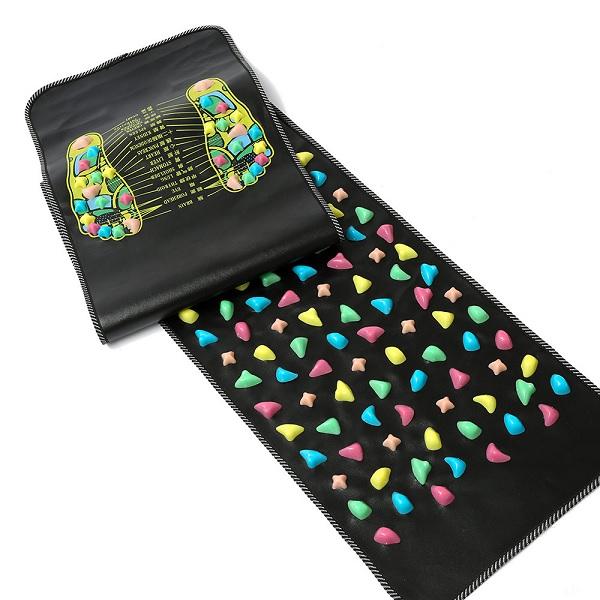 Inserted with strategically placed pebbles that mimic the design of a reflexology path using acupressure techniques to provide effective stimulation to the feet. 

The Idea Behind It Was Simple
By simply walking on it for 15-20 minutes a day, targets potent points in the body that activates the adrenal glands to burn fat faster.
The Result
An improved metabolism rate with reduced blood viscosity by streamlining blood flow throughout the body while easing digestive functions which aids in weight loss.